We present you new Markem-Imaje printers
2022 10 04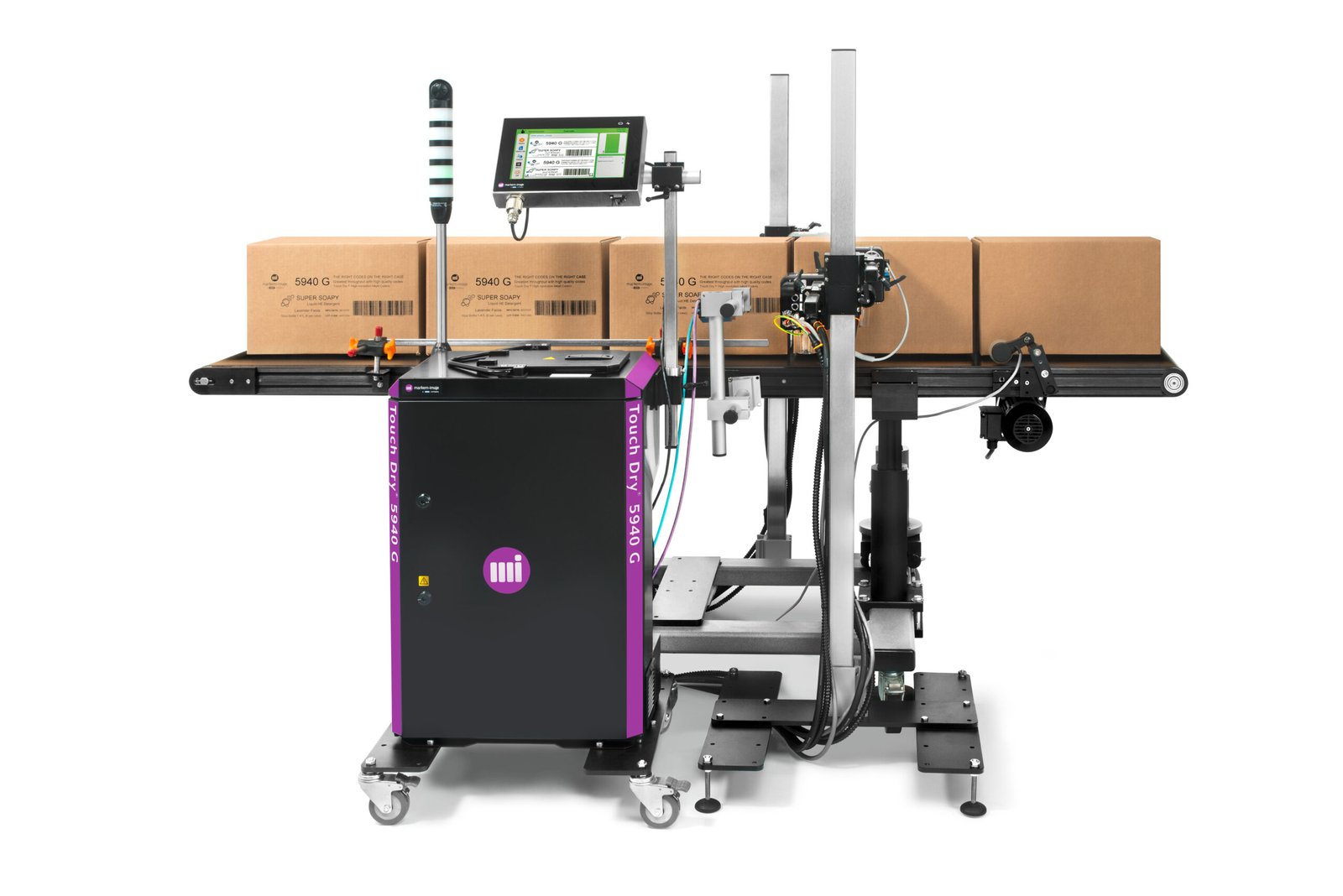 Markem-Imaje line of printers
Our reliable and long-standing partner, the global manufacturer of marking equipment Markem-Imaje, introduced three new generation printers for marking primary and secondary packaging this year.
'Customers expect to improve the efficiency of the production line, so every small detail is important. For example, the 5940G printer's ink tank is 75% larger than of most other printers, resulting in an estimated 43% reduction in operator maintenance. The use of 9750 printers cut ink consumption and odour emissions in half. Such features of printers greatly increase efficiency and throughput,' says Aurelija Jakimavičiūtė, product specialist of Pakmarkas.
Benefits of the Markem-Imaje 5940 G inkjet printer on the production line
The new 5940 G high-definition coding machine makes high-quality barcode printing more efficient, reducing marking costs by eliminating labels.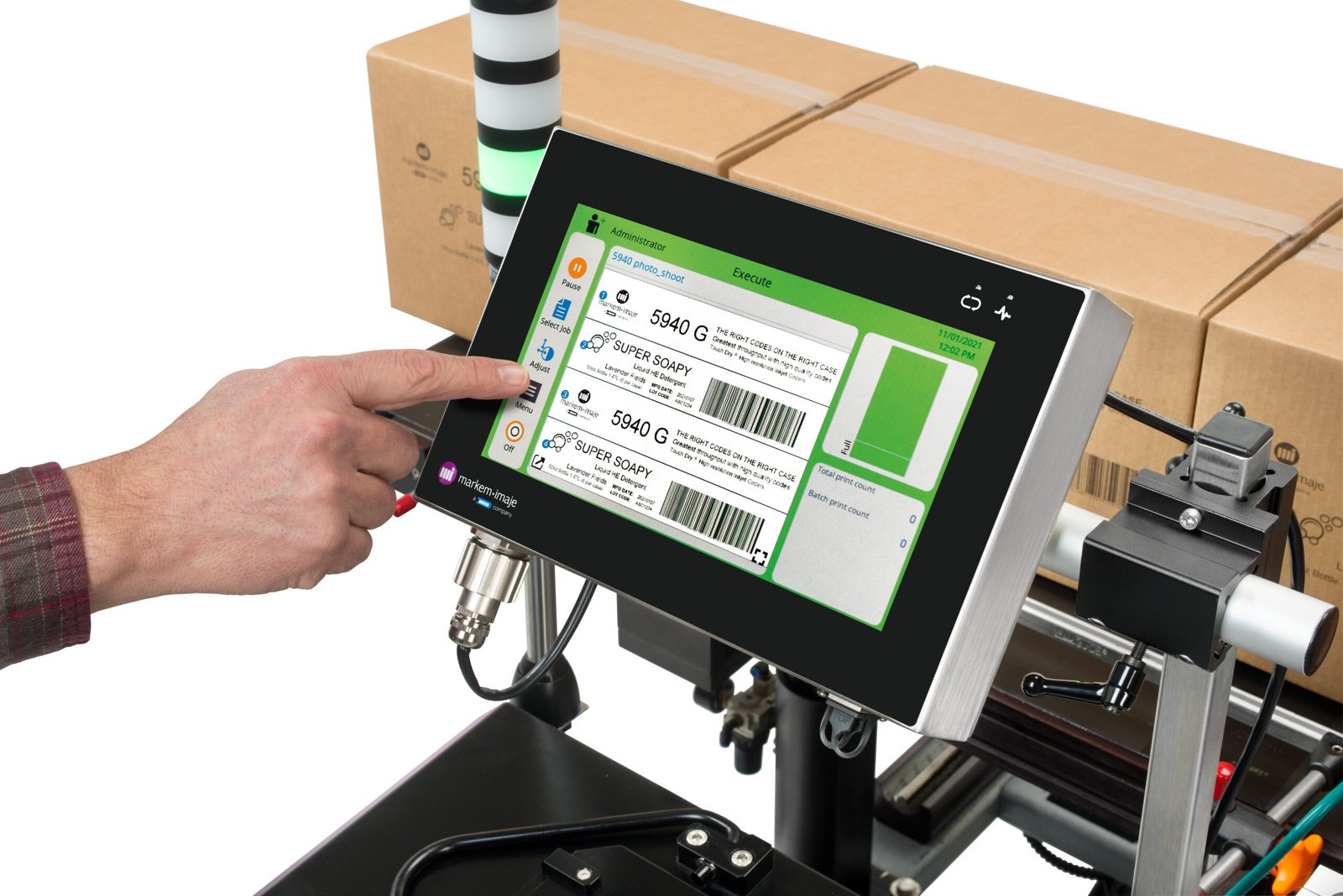 The main advantages of the printer 5940 G:
The new technology ensures extremely high-resolution printing of GS1-128 compliant codes.
The inks used in the device are odourless and suitable for use in the food industry.
The design of the device allows maintenance to be performed in an extremely short time (15 minutes on the average).
Can be operated in rooms with a temperature of 0-40°C.
67% shorter machine start-up time thanks to the patented ink heating system.
75% larger ink cartridge capacity – less frequent ink change.
Read more about these printers in the section High resolution printers.
Markem-Imaje 9750 inkjet printer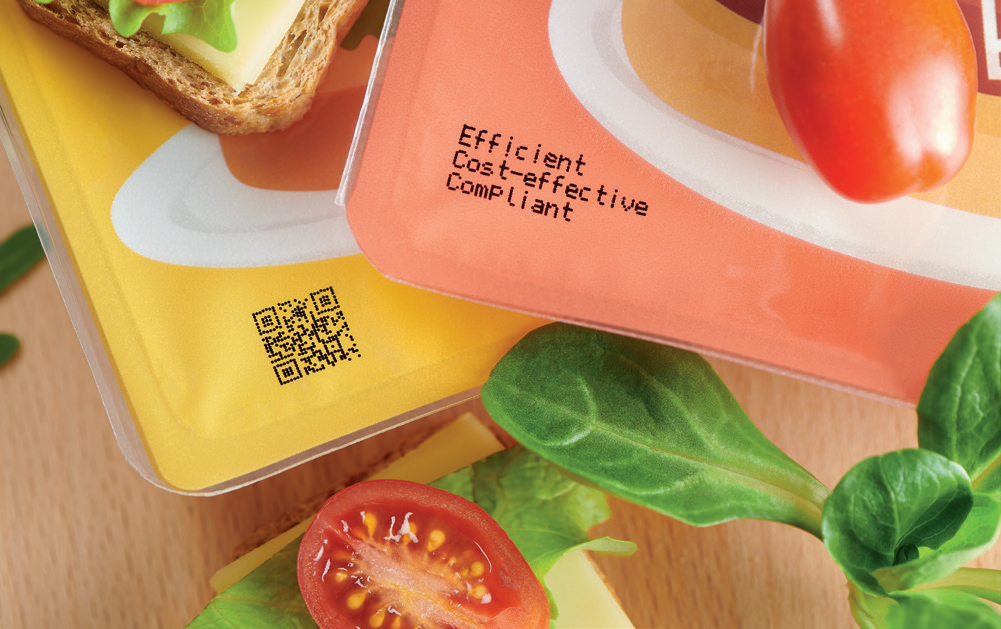 The 9750 is a next-generation inkjet printer that has been built backed by 4 decades of experience. The device ensures effective product traceability by marking high-resolution texts (up to 5 lines) and logos on various types of packaging.
Latest printer improvements:
automatic adjustment of the ink jet speed ensures high quality of text resolution;
a carefully considered ink preparation process reduces ink consumption and the release of unpleasant odours by up to 50%;
Industry 4.0 technologies have been implemented;
integrated modular system – individual parts can be changed instead of the whole unit, thus reducing costs and waste.
Please find more detailed information in the section Inkjet Printers.
Coding of packages with the SmartLase F250 laser printer – small but powerful!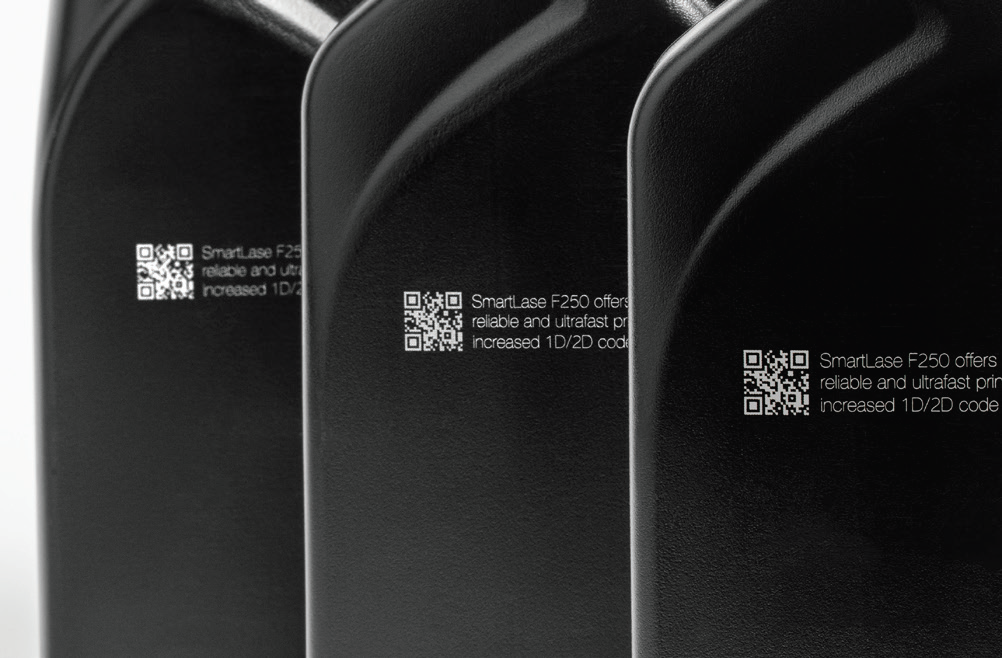 It is an indispensable device for today's fast-paced production lines aiming for high marking quality on strong, higher-density material.
Advantages of the F250 device:
high-definition marking;
extremely intuitive user interface;
Industry 4.0 technologies have been installed in F250;
no consumables.
Learn more about new generation laser printers of Markem-Imaje.
Markem-Imaje is a reliable manufacturer of industrial marking printers within the global group Dover Corporation. The company offers the widest range in the field of product and packaging marking. Pakmarkas is the only official representative of the manufacturer in the Baltic countries.