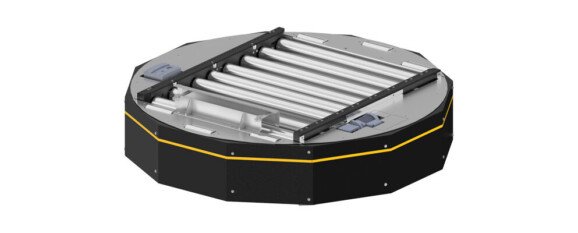 Conveyor pallet systems
Universal pallet handling solutions
Using universal pallet handling solutions consisting of conveyors and transportation systems, you can create comprehensive warehousing and transportation solutions that meet all the needs of your clients. With the MPP modular pallet conveyor platform you can transport pallets that weigh up to 1,200 kg at the speed of up to 0.5 metres per second.
Contact us by phone +370 685 680 97  or e-mail us at valerij.soloducha@pakmarkas.lt now and we will advise you and help you choose the most suitable option.
We know very well how conveyors can make work easier, and in some cases they are necessary. Therefore, we suggest getting familiar with the advanced technologies that we offer. If you are looking for other parts or systems, visit the category Conveyor Components.