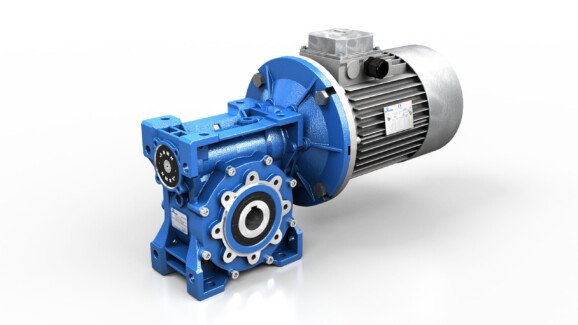 Worm
We are an official partner of Motovario, a market leading Italian manufacturer of worm gear reducers, in the Baltic States.
⌂ We always stock a large selection of NMRV worm gears and components of different sizes and gear ratios that enables us to quickly assemble a worm gear reducers with a matching electric motor.
We offer various types of worm gear reducers:
NMRV – sizes: 025, 030, 040, 050, 130, 150
NMRV-Power series – sizes: 063, 075, 090, 110
Power up to 18.5 kW
Reduction ratios between 5 and 1,000
Max torque 1,550 Nm
Cases up to 110 in aluminum alloy and over 130 – in cast iron
Certifications Available ATEX: 2GD/3GD
We offer worm gear reducers suitable for use in aggressive environments and food industry (Clean Duty). SW-CD available in sizes from 030 to 090.
Available with different combinations:
NMRV + NMRV, NMRV-Power+ NMRV, NRV + NMRV, NRV-Power + NMRV, HA31 + NMRV, HW/NMRV-Power, IHW/NMRV-Power.
For more useful information see the following catalgues:
Contact us by phone +370 685 680 97  or e-mail us at valerij.soloducha@pakmarkas.lt now and we will advise you and help you choose the most suitable option.
You can see a selection of other reducers in the category Reducers