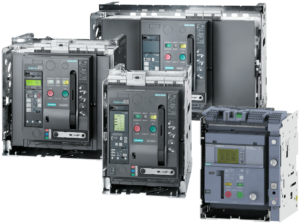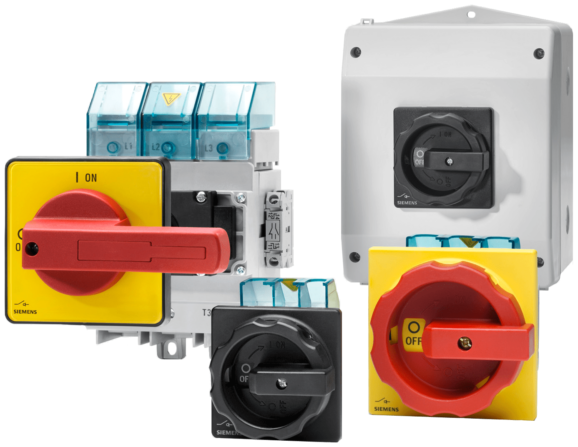 Low voltage network distribution components
We successfully cooperate with Siemens and offer a wide range of low voltage fully modular SIRIUS and SENTRON components for network distribution.
Circuit breakers for electrical protection systems in buildings, as well as industrial circuit breakers with better properties.
Sensitivity characteristic class – from A to F2, connection current – up to 25 kA.
A full range of additional contacts and even remote control solutions can be found in our range of products.
We can also order special purpose circuit breakers: current leakage relays, AFDD ( Arc Fault detection devices), phase sequence relays, timers with surge functions, surge arresters, etc.
MCCB ( "Molded case circuit breakers") are devices designed to protect motors (reference) or power lines. These circuit breakers have many protection options; according to your needs we can offer circuit breakers that meet different versions of protection: I, LI, LIG, LRI, LSI, LSIG, etc.
In addition, it is possible to use all MCCB series circuit breakers with higher level control systems (PLC or PC (link to PLC)). The MCCB series also includes circuit breakers with an LCD display.
Operating current – 1,600 A, short-circuit response up to 200 kA.
Air circuit breakers are designed for tasks involving extremely high currents: operating current up to 6,300 A, short circuit – up to 150 kA.
Network analyzers are designed to monitor network status and other parameters such as currents, voltages, reactive-active powers. This data can be stored in databases and used as operational data in higher level management systems (SCADA).
SENTRON switchboards are designed to meet all technical needs. We offer a variety of Siemens switchboards: with handles on the front or side, even with motorized drives for remote control.
Fuse assemblies for high speed ceramic fuses. They can be used both for individual phases individually or by grouping all phases together. We also offer fuses for these units, which are suitable where the nominal current is as high as 1,250 A.
⌂ We always have a wide selection of switchboards and circuit breakers in our warehouse.
⌂ We also offer the services of an automation engineer such as the selection of automation components according to the technical task, installation, adjustment and configuration.
Contact us by phone +370 685 680 97  or e-mail us at valerij.soloducha@pakmarkas.lt now and we will advise you and help you choose the most suitable option.