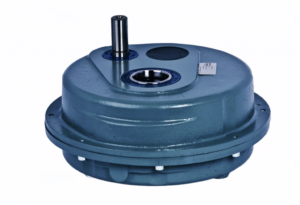 Shaft-mounted gear reducers
We offer shaft-mounted gear reducers by Spanish manufacturer Cidepa.
Sizes: 1-stage (15 and 25) and 2-stage (40, 45 and 50)
Reduction ratios between 5:1 and 20:1
Torque range from 480 to 4,627 Nm
Output shaft from 40 to 85 mm
For more information, see the Catalogue of reducers.
Contact us by phone +370 685 680 97  or e-mail us at valerij.soloducha@pakmarkas.lt now and we will advise you and help you choose the most suitable option.
You can see a selection of other reducers in the category Reducers