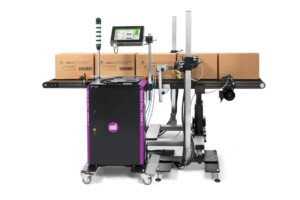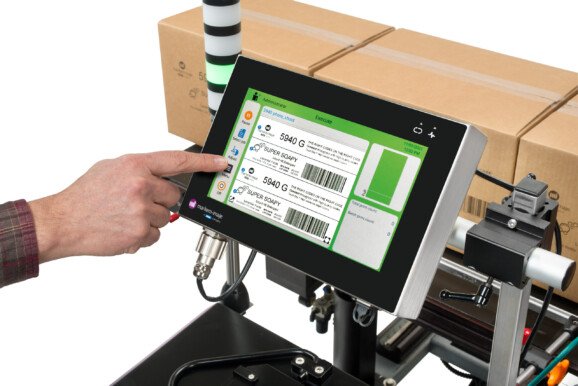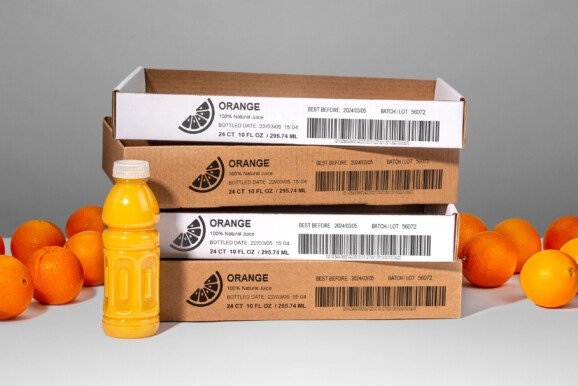 High resolution printers
5940 G
High resolution coders 5940 G are designed to print barcodes, text, other variable information on corrugated cardboard boxes or other surfaces. It's a reliable printer that's easy to integrate, use and maintain.
The main advantages of the 5940 G printer:
Print quality ensures high resolution printing of GS1-128 compliant codes. Printed codes are easy to read, which allows making savings by not using labels;
The inks used by the device do not emit odours and are suitable for use in the food industry;
The design of the device allows servicing in an extremely short time (15 min. on the average);
10 inch colour touch screen;
The device does not require compressed air;
67% shorter device start-up time thanks to the patented ink heating system;
75% larger ink cartridge capacity – less frequent ink replacement.
The device is adapted to print on various surfaces:
corrugated cardboard cases;
cardboard shipping boxes;
plastic films of fresh products, drinks, meat, sweets and many others (also suitable for frozen products);
fabrics and non-woven materials for medical personal protective equipment, masks, gowns, diapers, etc.;
polystyrene foam.
The new device uses Markem-Imaje patented Touch Dry® inks, which dry instantly on contact with the surface. The inks do not contain odours and volatile organic compounds, so they are safe. There is a wide selection of ink colours.
The 5940 G printers also feature patented Intelli'Flow printhead technology that prevents nozzle clogging and dust build-up.
See more useful information:
Markem-Imaje is a reliable manufacturer of industrial coding equipment within the global group Dover Corporation. The company offers the widest range in the field of product and packaging marking. We are the only official representative of the manufacturer Markem-Imaje in Lithuania and Latvia.
Contact us by phone +370 685 53164 or e-mail donatas.dominas@pakmarkas.lt. Our specialists will provide you with all the necessary information, answer any questions and help you make the right decision.