A More Sustainable Packaging: What Can Be Done Today
2022 10 20
Sustainability is not limited to environmental protection, but reducing environmental impact is one of the goals of a sustainable company. What role does a product's packaging play in the sustainability chain? What is the true cost and value of sustainability? Why do not all sustainable packaging solutions bring the expected change? These questions were discussed at an event organized for PakMarkas clients in September.
PakMarkas is a leading labeling and packaging solutions company in the Baltic countries. The company has been operating in the market for 28 years and has extremely high customer trust.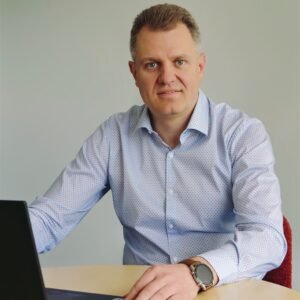 "It makes us happy, but at the same time it obliges us to move forward and constantly look for innovations," – says Donatas Burba, Head of Sales of Pakmarkas Press Department.
He points out that the circular economy, which has been accepted as a panacea to save the world from the growing mountains of waste, is still an aspiration.
Today, more plastic is still thrown into landfills than is recycled, and the amount of waste is growing much faster than that of recycling. Much time will pass until the circular economy strategy produces tangible results.
"Therefore, in order not to become a garbage dump, actions – aiming for less packaging to be thrown away and generating less waste – must be taken today. This can be done by responsibly choosing not only the composition of the package, but also the quantity produced," – says PakMarkas expert D. Burba.
Is it really sustainable?
Absolutely ecological packaging does not exist – in the production of any packaging, raw materials are used, water is needed, CO2 is emitted ant a part of all types of packaging turns into non-recyclable waste. Careful homework should be done when choosing how the product will be packaged. The public opinion that paper is more sustainable than plastic is not entirely true. According to D. Burba, producing a PET product uses almost one and a half times more fossil fuel than paper. However, paper production requires almost twice as much water. Therefore, the sustainability of packaging should not be judged on the basis of one criterion – the overall impact on the environment should be assessed.
"The decision in each case should not be chosen by looking through a single prism, but by considering everything: both the functionality of the packaging, the CO2 impact, and what percentage of the packaging made from that material is recycled," – emphasizes Juozas Baranauskas, packaging development expert.
He points out that brands sometimes resort to populist solutions that seem sustainable at first glance, but can do more harm than good. For example, one well-known food manufacturer updated its plastic packaging by replacing one side of it with paper and arguing that this way 35% of the CO2 emission of the package is reduced.
"From the former plastic recyclable packaging, it has become combined, which can only be recycled by separating the plastic from the paper. Will people really rip the packaging when sorting waste? It is possible that CO2 will decrease, but the amount of this packaging in landfills will skyrocket. And what was the actual CO2 emissions produced by the production of that packaging in the first place? If it was small, then a 35% reduction is a drop in the ocean. All these questions seriously make us doubt the benefits of the improvement," – states J. Baranauskas.
He points out that the main task of the packaging is to protect the product, so you have to be careful not to do yourself a disservice – especially when it comes to reducing CO2 emissions. Compared to other links in the supply chain, the impact of packaging in this area is barely noticeable.
"What's the point of improving an almost invisible part, if it damages an incomparably more important function?" –  the expert asks rhetorically.
"When improving the packaging, we must remember that first of all it is necessary to preserve the properties of the product. Don't blindly follow sustainable trends: when you decide to use sustainable innovations, weigh the decision, ask for comparisons with other alternatives, supporting documents. And if you can avoid using additional material, do so. It doesn't matter how sustainable that material is," – suggests the packaging development expert J. Baranauskas.
As much as you need
What actions can be taken for sustainability now? First of all, D. Burba is convinced that companies should not only responsibly choose raw materials, but also use their optimal amounts. You can look into alternative materials that use less raw materials (so-called "thinning"), choose simpler solutions, reduce color, and also give preference to plastics that are easier to recycle or made from secondary raw materials.
Cliché-free printing, when packaging labels are printed digitally, makes a significant contribution to the real reduction of polymer waste. If there are no clichés, there is no waste, no need to wash paint baths, use water. In addition, digital printing has more advantages. First of all, it allows printing small editions, the cost of which would be more expensive with flexography. If you run out of labels, they can be produced in 2-4 days – this method of printing is twice as fast as flexography. It becomes possible to print batches of labels with variable information: special or seasonal design, different numbering, symbols and so on. For flexography, this is an extremely difficult and often impossible task.
"Digital printing is capable of reproducing up to 88% Pantone colors. Using the tool Candy Pop offered by our digital press manufacturer, it's easy to find the closest shade you want. And by adding an additional finish, digital printing labels can be made very visual: with various decorations, foil, silk, etc." – the Head of Sales of PakMarkas Press Department points out.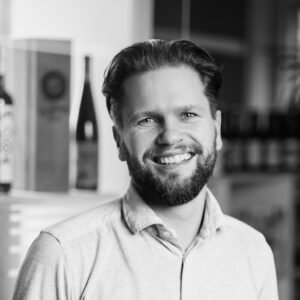 According to Motiejus Gaigalas, Head of strategic packaging and branding agency Bold Brands, one of the most prominent trends in today's packaging design is the clarity and purity of information.
Consumers have endless choices on store shelves, especially when shopping online. They first want to clearly understand what the product is and whose it is. However, if you have a really strong message that distinguishes it from others, don't miss the opportunity to communicate it, but it really shouldn't be the inscription "High protein" on a meat package, the expert ironizes. Another way to remind buyers about yourself with a relatively small investment is a limited edition, different design, commemorative packaging.
He is convinced that sustainability is primarily economic: if you use resources efficiently, you save, and sustainable production turns into profit. Therefore, every time a new product is released on the market or the packaging design is changed, one should think responsibly about the initial amount of packaging and labels of a new sample.
"You don't have to print many packages at once. Print as much as you expect to actually sell and test whether it's enough. More than one design variant can be created, but the real verdict will be announced in the market – perhaps the packaging will have to be changed or perhaps you'll have to print more packages. Flexible digital printing makes it possible to do all this," – concludes M. Gaigalas.