Tensions in the Business Environment Motivate Manufacturers to Look For Ways Out
2022 07 20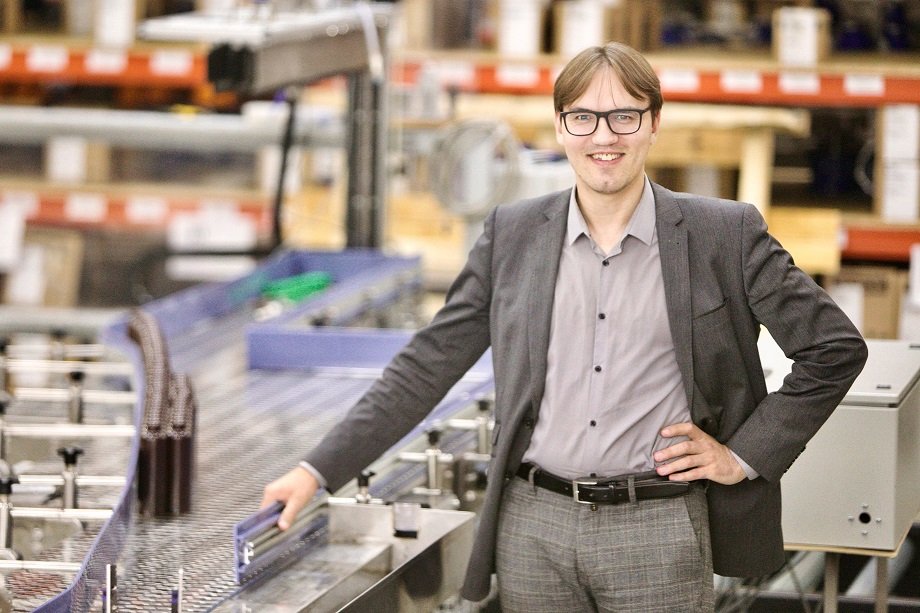 Automation of production processes is no longer a new topic, but it has not lost its relevance, rather the opposite. Tightening requirements for employee health protection and working conditions, rising wages and shortage of workers becomes an increasingly important incentive for automation and robotization. Especially when there are solutions on the market adjusted not only for large companies, but also for medium-sized or even small businesses, and their implementation brings multiple benefits.
One of the hottest topics important for industrial companies is the changed regulation of manual handling of loads. The recast of the Methodological Guidelines for the Study of Ergonomic Occupational Risk Factors that came into effect on 1 May 2022 defines new load weight requirements for manual handling of loads. Instead of the former fixed weight of 10 and 30 kg, now the regulated load weight ranges from 3 to 16 kg for women and from 5 to 25 kg for men.
This decision, as stated in the explanation of the State Labour Inspectorate, aims to improve the prevention of work-related diseases: occupational diseases caused by ergonomic factors account for almost half of all occupational diseases diagnosed in the country in recent years.
And for employers, who are already facing rising wages and a shortage of workers, the tightening requirements mean one thing: the shortage of labour force needed to implement production plans will be felt even more acutely than before. This will be particularly felt by those companies that work with heavier, bulky cargo.
Automation Comes to the Rescue
'In I quarter 2022 average monthly salary increased by 25% compared to the corresponding period of 2020. During the same period, minimum monthly salary increased from EUR 607 to EUR 730, and the number of job vacancies reached a record 26-27 thousand. Currently, there is a particular lack of unskilled workers on the market, wage growth is accelerating, and the requirements for occupational risk assessment are only getting stricter. Employers are now in a position where it is necessary to look for creative ways out of the situation,' states Simonas Bauža, Head of Robotics Development at PakMarkas company.
One of the possible solutions is making work easier and the automation of work processes, which allows not only to increase work performance and productivity, but also improves ergonomics and work safety. The range of engineering ergonomic solutions is extremely wide: from manual-mechanical or semi-automated equipment to fully automated systems for stacking and removing of loads from a pallet. It should be decided together with experts which of these solutions is the most suitable for a particular company. According to Mr. Bauža, if the project, conservatively calculated, pays off in 1.5 years, and the equipment can serve at least 100,000 hours, such an investment should be considered immediately.
'In the beginning, it is important to do your homework – clarify the problem, take a look at the possibilities and solutions implemented in the market, define the task, budget and implementation deadlines. Once you have a vision, you can purposefully approach an integrator who will not only ask the right questions, but also help you prepare the project,' advises the expert. PakMarkas has been working in the field of line automation for more than two decades.
One of the latest projects implemented by the company is semi-automated and fully automated palletizing of boxes and packages covered with thermal film in chemical, food and beverage industries. The implemented solutions not only significantly increased the productivity of the lines, but also made it possible to reduce the number of jobs in production.
Multiple Benefits
Automation and robotization not only bring tangible results that are visible in the last line of financial statements. It also raises the company's prestige, strengthens the image of a modern company that keeps pace with innovations, helps maintain a constant level of work quality, reduces the likelihood of human errors and warehouse costs.
This is a rational investment that positively affects many aspects of the company's activities.
'Automation primarily increases operational efficiency, opens up opportunities for increasing of production capacity, and ensures that processes run much faster and more smoothly. In addition, it allows to achieve the highest quality standards. However, it's no less important that new modern technologies ensure comfort and good working conditions for our employees. This means much to us,' says Artūras Perednis, production director of Gubernija.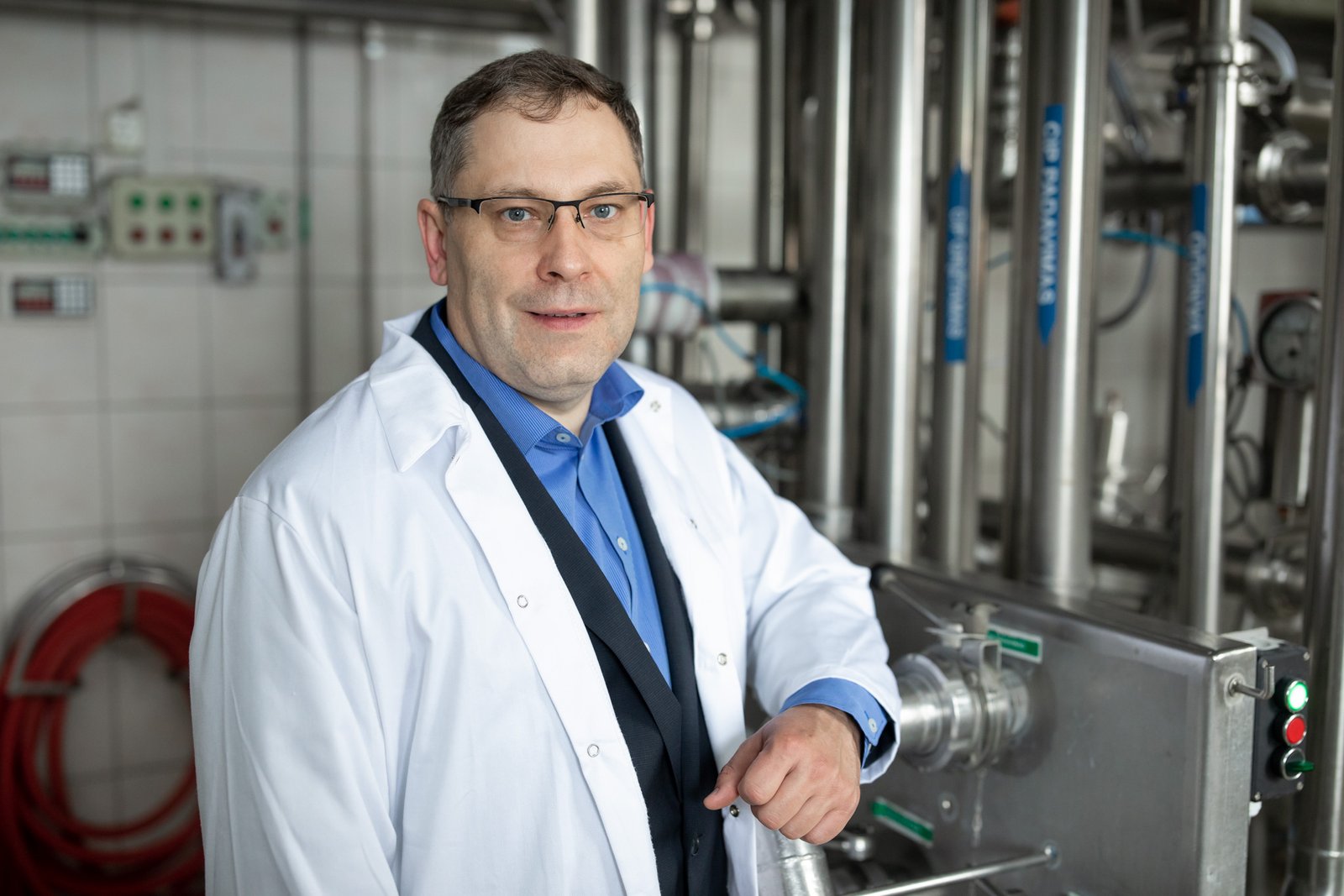 AB MV GROUP Production purchased Gubernija brewery in 2018 and since then has consistently invested in equipment modernization, advanced technologies, and new products. As in every manufacturing company, loads and their handling is a daily routine in the plant. Last year, Gubernija automated stacking of packages on pallets; the difficult and uncomfortable work that workers used to do manually was taken over by a robot made in Japan, which performs it much more efficiently. The company invested EUR 330,000 in palletizing equipment and implemented the project together with PakMarkas.
According to Mr. Perednis, the automation of palletizing process is only the first step in robotizing production. This year, the factory plans to continue working in the direction of automation, updating programs.
'We have again chosen partners from Lithuania for the implementation of the project. We are a Lithuanian brewery, so we are very happy about the high-quality cooperation with companies from our country,' says the Head of Production of one of the oldest breweries in Lithuania.
Not Just For Big Business
According to Mr. Bauža, the peculiarity of our country and region is the predominance of small and medium-sized companies, which have a wide range of products and produce in small batches. As a rule, their budget availability is quite limited, as well as space in production facilities. Therefore, the future of industrial automation in the Baltic region is flexible, compact and cost-saving solutions.
'For example, a semi-automatic palletizing system with a robot is perfect for small and medium-sized companies. It occupies only 10 square metres, can work with 2 lines at the same time, and if the need arises, it can be easily moved elsewhere and modernized. In order to facilitate the loading and unloading of pallets for operators at minimal costs, companies often choose manual lifts,' says the Head of Robotics Development at PakMarkas.
PakMarkas, which represents the industrial robots of the global manufacturer Kawasaki since 2018, is considered one of the market leaders in the Baltic countries, working with the companies of food, beverage and chemical industry. The latest projects implemented by PakMarkas – equipment for placing glass bottles in plastic boxes, a depalletizer for clay bottles in several rows, a solution for placing plastic containers with liquids on a pallet – will facilitate the work of operators, and in some cases will more than double productivity.
In 2021 the company implemented two significant conceptual projects: a mobile compact palletizing solution with a robot for loading weights up to 100 kg and a robotic unfolding system for corrugated cardboard boxes for work with three different formats, reaching a productivity of up to 10 pcs/min. Both of the projects are specifically aimed at smaller businesses, pursuing even better assistance in meeting the automation needs of small and medium-sized enterprises.
It is obvious that most manufacturing companies, regardless of their size, will face the tightening of load lifting regulations. According to Mr. Perednis, the Head of Production at Gubernija, the lack of employees has already become a headache for many manufacturing companies. And although not all manual work can be transferred to machines, process automation and robotization can help at least partially solve this problem and ensure business moving forward in a smooth, modern, and efficient way.