Labels that change colour right before your eyes
2021 04 21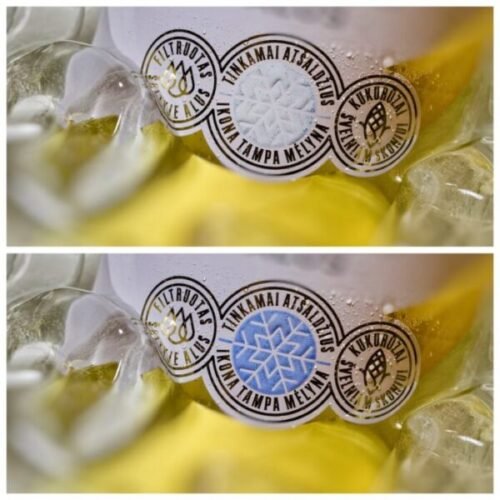 HOW TO CREATE COLOUR-CHANGING LABELS?
For this purpose, we use thermochromic paint during the printing process. This paint can give your label a completely new image. Use it to include colour-changing elements in your packaging in order to create an interactive product label.
HOW DOES THIS TECHNOLOGY WORK?
Thermochromic paints are types of pigments that are sensitive to temperature. They change colour according to changes in the temperature of the surface on which it is painted. The paint can be transparent at first and acquire colour as the temperature increases or decreases, or it can simply change from one colour to another. There is an extensive selection of colours available to chose from.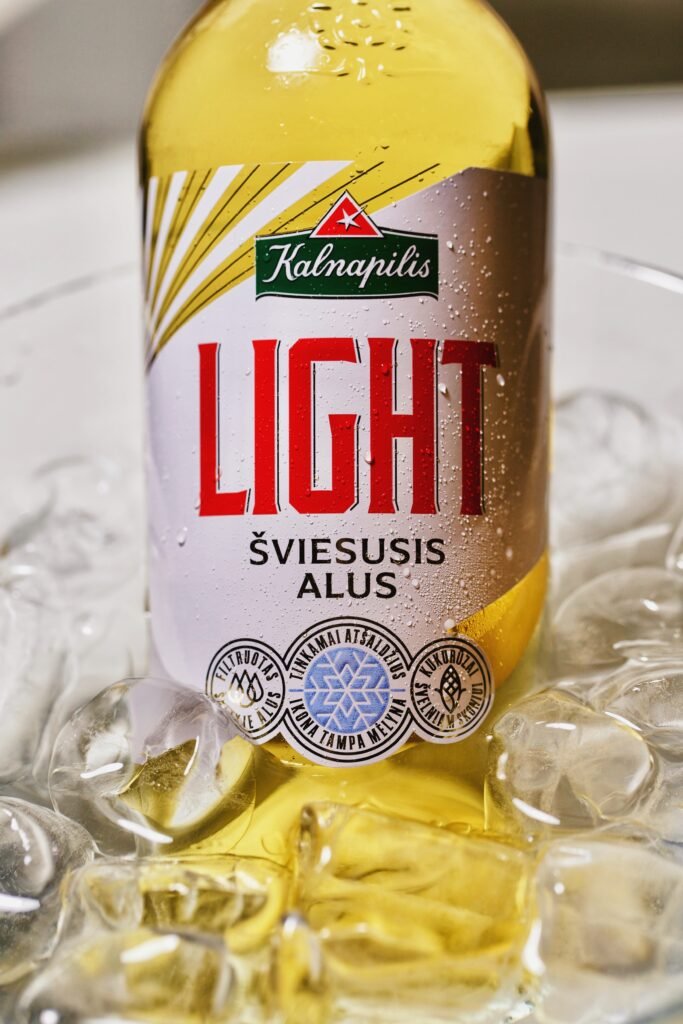 WHAT CAN A COLOUR-CHANGING LABEL BE USED FOR?
Temporary changes in colour can have a wide range of applications. For instance, the paint can be used as an indicator of safe temperature for food and beverage products. It can also notify consumers when a product reaches the appropriate temperature for consumption. This can be an effective marketing tool creating an interactive experience for the consumer.
One of the most popular areas of application for this paint technology is the beverage industry. For example, beer bottle labels can be printed with thermochromic paint so that the label's colour changes when the beer gets cooler.
The brewery Kalnapilis developed a thermochromic label design that allows the consumer to see when the product reached a certain temperature, i.e. cooled down. The label's design incorporates a snowflake printed with transparent thermochromic paint. When the beer cools down, the snowflake turns blue.
Thermochromic paint can be used as an effective marketing tool to visually indicate a product's temperature or simply communicate to the consumer through product packaging.