Label decoration possibilities
2021 03 05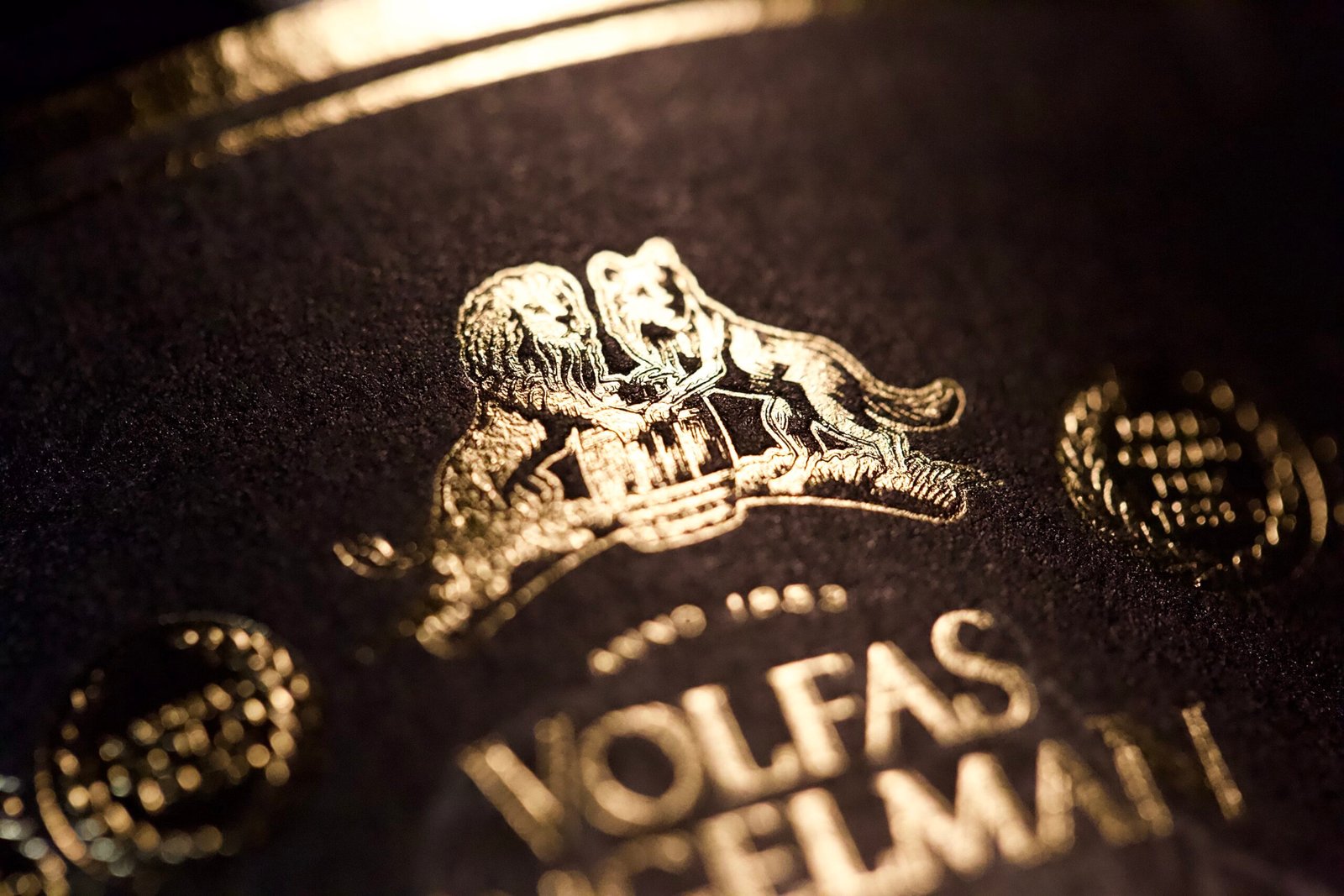 Customers are placing ever-increasing demands on printing houses and incorporating various decor elements into label designs to make them stand out and add value to their products. A 4-colour printer once used to be sufficient, today, 8-9 and sometimes more colours are required.
Popular today
It is a known fact that mixing the four primary colours (cyan, magenta, yellow, and black) help produce a photographic quality. Using these properly mixed colours applied on a white surface allows to obtain other colours, but not all. Often a specific colour needs to be prepared separately.
Metallic gold and silver colours in UV flexography are not obtained from paint altogether, but are applied from foils. This method of decorating is called foil printing. Foil printing is also used when a holographic effect must be visible on the label.
Varnishes are another element of decor. There are different types of varnishes: matte and gloss varnishes are the most popular, but there are also refractive interference varnishes, soft touch and sand touch varnishes, varnishes that grant the surface prominence, and varnishes that grant the surface greater protection.
The label material itself is also an element of decor. Just imagine a label made of vintage "wine" paper on a bottle of wine. It grants the wine nobility, maturity and luxury. Now imagine paper made of herbs. Not perfectly white, not perfectly smooth, with inclusions. It creates a natural and environmentally friendly image of the product.
Another element of decor is relief. Embossed characters on the label add peculiarity, luxury and authenticity.
A separate group of decorated labels are highly transparent labels. Their material is so transparent that it practically merges with the surface of the object. For example, this label affixed to a dark glass bottle creates an image that the print is made directly on the bottle.
Classic is always trendy
Having listed the decor elements, the technologies that help create such decor elements must also be mentioned. These are:
– foil printing (hot or cold);
– embossing (by pressing);
– screen printing (application of a thick layer of paint or varnish through silk).
There is also lamination, printing on glue and reverse offset printing on transparent materials.
Gilding and silver plating are a common thing these days. It is classic and will stand the test of time. It is beautiful and respectful. Currently, foil printing with a copper colour is also becoming popular. It creates exclusivity.
Durability in label decoration
Sustainability is also a luxury. Sustainable materials are expensive materials. A simple example is the transparent beer labels mentioned above. The fact that these labels can be washed off and the bottles reused many times ensures the reduction of pollution and consumption of raw materials used in the manufacture of glass.
Another example is labels made of special paper. It is paper made from products that are considered waste in other processes. For example, pressing olive oil creates a pulp residue. This pulp is used to make a yellowish paper containing inserts of a peculiar structure and appearance. Labels printed on such paper would be great for decorating oil bottles, but are also perfectly suitable for labeling other products, such as soaps, cosmetics and certain foods.
Sustainability is also about the costs of energy and raw materials, more specifically, about cost reduction. Did you know that even the most popular semi-gloss paper is produced with reduced energy and water consumption due to modern technologies? Consider thinner paper. Its production requires less wood, which means fewer trees to be felled.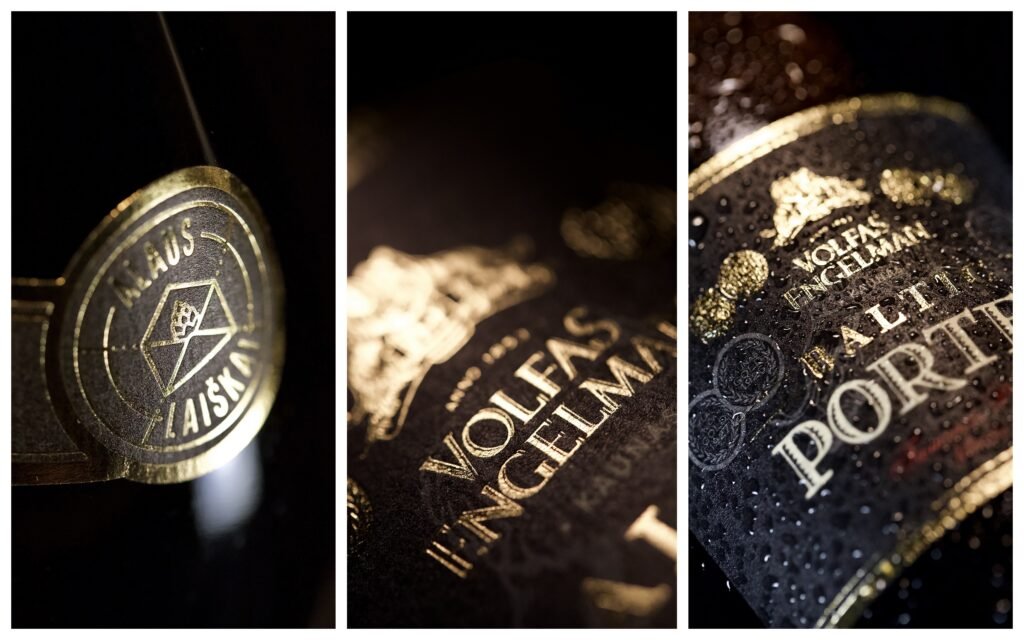 Decoration with a purpose
Market leaders use all the decoration elements listed. This way they can protect their products from possible counterfeiting. It is not uncommon for labels to incorporate the full complexity of elements. Obviously, smart customers pursue not one, but two or even several goals at once. For example, luxurious labels that are more environmentally friendly. The same transparent labels on beer bottles can serve as an example. They are not just luxurious, they are also organic. These labels can be washed off the bottles and the bottles can be reused.
What constitutes exclusivity today?
There is no single recipe for all brands, and there cannot be one. When choosing suitable labeling, design and design decor elements, one needs to look through the prism of the product. Ask yourself: do you need a wash-off label, a dissolvable label or maybe labels made from recycled materials? Or maybe you need a label made of herbs or, conversely, synthetic materials?
I think that of all the decoration elements, the possibilities of using varnishes remains insufficiently acknowledged. Only gloss and matt varnishes are popular. Maybe you should stand out by using a sand touch varnish? What about holograms? Do you want the label to be exclusive, hard to counterfeit or copy? Try adding a holographic effect.
We, packaging experts, are ready to share our knowledge with companies that are not only striving for exclusivity but also committed to investing in sustainability. Such partnerships would also open up opportunities for us to delve into innovation and find even more effective solutions.
Žilvinas Salatka
Product Specialist