Automatic packaging solution to increase the productivity of the BIOK LAB production line
2022 06 29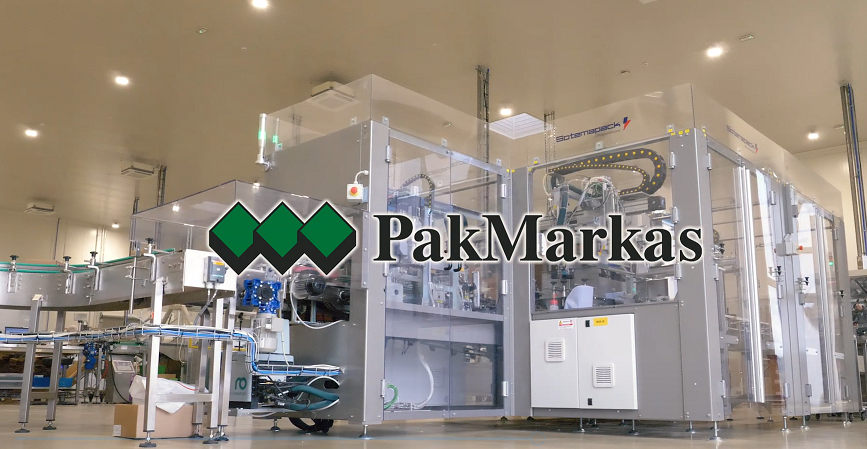 The latest success story of PakMarkas is the automatic packaging line for toothpaste boxes designed and integrated in the modern BIOK LAB plant. The main purpose of the implemented project was to increase the productivity of the whole production line.
"After moving to the new BIOK LAB plant, which is equipped with the most modern toothpaste production line in the Baltic States, an automated solution for the completion of the packaging line was required. Long-term cooperation, quick response and assistance in case of contingencies determined our choice to work with PakMarkas," says the communication manager of BIOK LAB.
The automatic packaging and line termination solution offered by PakMarkas consists of:
PakMarkas box assembly, separation, feeding, rotating, full and empty pallet conveyors,
a device for putting toothpaste packages in corrugated cardboard boxes,
Markem Imaje box marking machine,
Kawasaki robot arm for box palletising,
automatic tray for feeding of empty pallets,
Atlanta Stretch device for  wrapping with Stretch film,
Markem Imaje sticker printing machine.
The automatic packaging and line termination solution allowed the cosmetics manufacturer to increase productivity by more than 3 times.
We appreciate the customer's trust and we are happy to contribute to the creation of a modern BIOK LAB production environment.
If you are interested in standard packaging, labelling equipment or automated packaging and bottling solutions, please contact our specialist by phone +370656 711 48 or e-mail marius.martinaitis@pakmarkas.lt.