Digital label printing: when you need speed, precision and variety
2023 03 20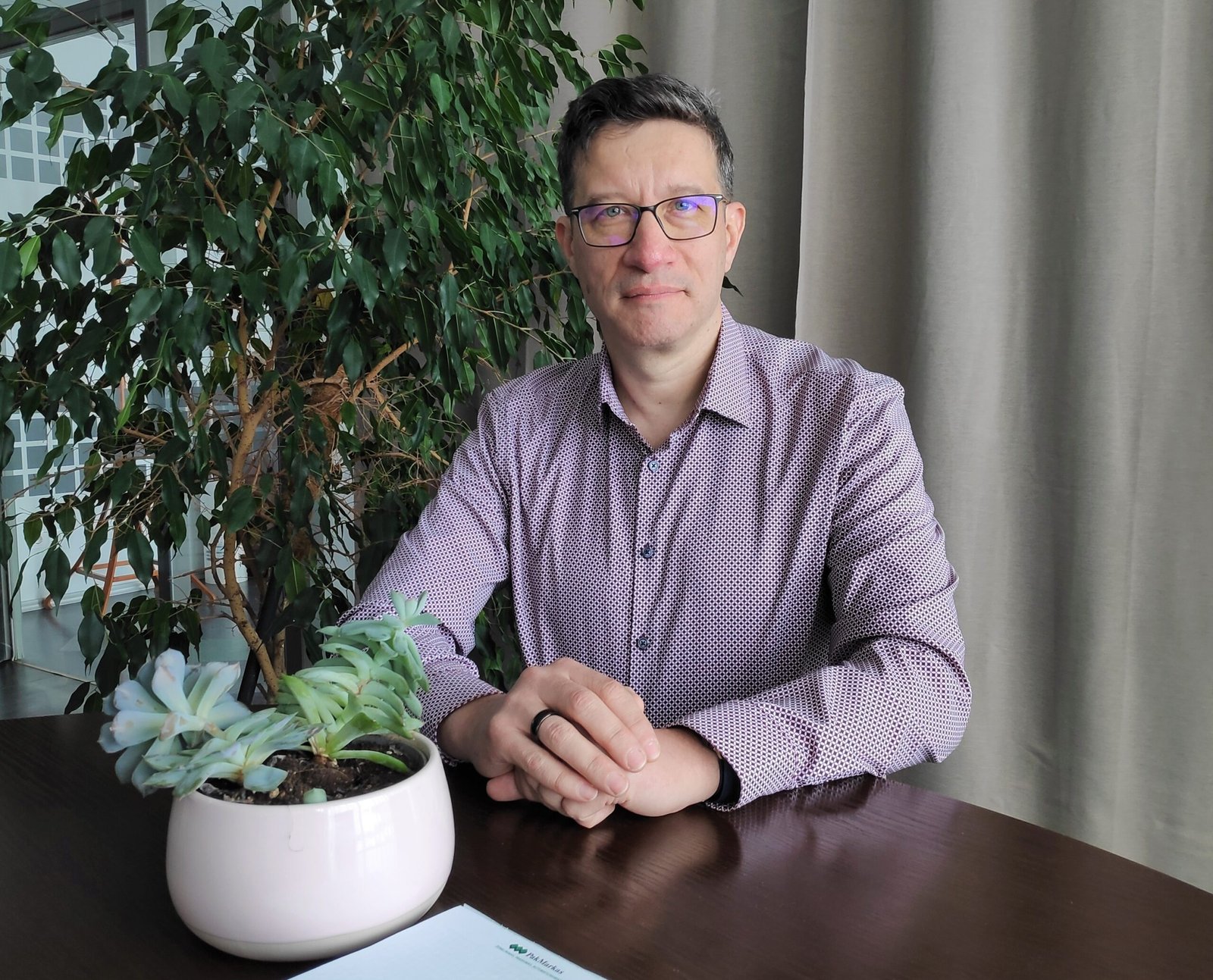 Digital label printing is as popular today as traditional printing methods that have been used for decades. And although it is not a panacea for all orders where speed and extreme precision are required, digital technologies are unsurpassable. Digital label printing emerged just three decades ago, but today this technology is already common in printing houses, like UV flex, offset, and engraving. Why?
Fast and extremely accurate – even with variable labels
"Digital printing is entering the territory where other printing methods are irrational or simply powerless. If the main priorities in the customer's wish list are the order processing time, extremely fine text or variable design elements, then digital printing is definitely the best solution", explains Žilvinas Salatka, product manager at PakMarkas.
Traditional flexographic printing is inseparable from the production of clichés – printing forms. Clichés have to be prepared separately for each print, which increases the order processing time, as the production of clichés alone takes several days. Digital devices do not use clichés. Another feature of digital machines is related to this: the possibility to print variable products with different texts, barcodes or even images.
"Technology of flexography is not capable of performing such a task, because every label, even with the slightest change of one mark or shade, would require a different cliché. This is physically impossible. Conventional printing is therefore limited to batches of labels where the prints are exactly identical. Meanwhile, it is possible to instruct the processor of a digital machine to print different texts, and it manages to change them in time," Mr. Salatka shares his thoughts.
Another and probably the most important advantage of digital printing is extremely accurate and uniform colours. Digital technologies in the field of printing completely or partially eliminate human intervention during the process, so the quality and accuracy are higher here. In flexography, images are printed by four clichés, which are controlled by a person, and in digital printing, four laser drums are used, which combine colours much more accurately and dose the amount of each component more precisely.
Although there are many different digital technologies, only one is currently considered to be superior. This is "EP" or electrophotography, most valued for its precision.
"EP technology prints small elements with high precision, which may be very important. For example, barcodes (especially two-dimensional) are more accurately printed with digital technology, which makes them easier to read with scanners. It prints CMYK text very nicely, as well as negative text (for example, white letters in the background of a photo). The printed elements can be extremely small. When printing repeated batches of labels, the quality will not deteriorate, and the result will be identical to the standard every time", explains the representative of PakMarkas.
It is also very important for consumer product manufacturers that product labels look identical. But what happens if one batch of labels is produced using the traditional flexographic method, and the other digitally? The difference between these two batches will be obvious. The result of printing with some digital technologies is very different from flexographic printing, while with others the difference is not so obvious. That is why the specialists of PakMarkas carefully selected digital label printing equipment and looked for one that would avoid significant differences between flexographic and digital printing.
The digital printing equipment used by PakMarkas allows avoiding significant differences between flexographic and digital printing.
The Xeikon digital printing machine currently used by PakMarkas is capable of printing with extremely high resolution – 800 or even 1200 dpi. It can print secret notes in black colour, that are invisible to the naked eye and can only be read with a magnifying glass. It allows the use of an intense white colour on transparent adhesive PP film.
Options of variable printing is not a lesser advantage: for example, variable numbering with digits or letters can be printed in the font desired by the customer, or after preparing many pictures, a different one can be printed on each following label (in consecutive or random order), which is extremely relevant in these times of personalized marketing .
"It is very important that digital printing inks can come into contact with food products directly," Mr. Salatka notes the feature of the technology used. "Due to the non-toxicity of the inks (they do not contain carcinogens), Xeikon's "Dry toner" technology is completely harmless, so it is very suitable for food labels. Considering its other features, such as colour and graphic accuracy or negative text options, this technology is particularly suitable for printing adhesive labels for premium class products (gourmet, delicatessen, vegetarian, vegan).
PakMarkas digital printing equipment boasts not only product quality indicators, but also environmental friendliness. During the printing process, inks harmless to humans are used, no gases or liquids are released, there is no ink waste, and material emissions are minimal, as the colours are combined in a very short period of time. As already mentioned, clichés do not need to be produced, which also means that they do not need to be stored and then disposed of.
"We chose not only a high-quality equipment that exactly meets specific requirements, but also one that would be safe for customers and our employees who work with it," notes the specialist of PakMarkas.
All these options allow you to print ornate and exclusive labels, not necessarily in large quantities, without significant costs for making printing clichés. This is especially relevant for the food industry.
If you're looking for quick performance, personalization, variable information options, check out here: Label Stickers.