Modern Labels on Old Traditional Glass Packaging
2022 03 30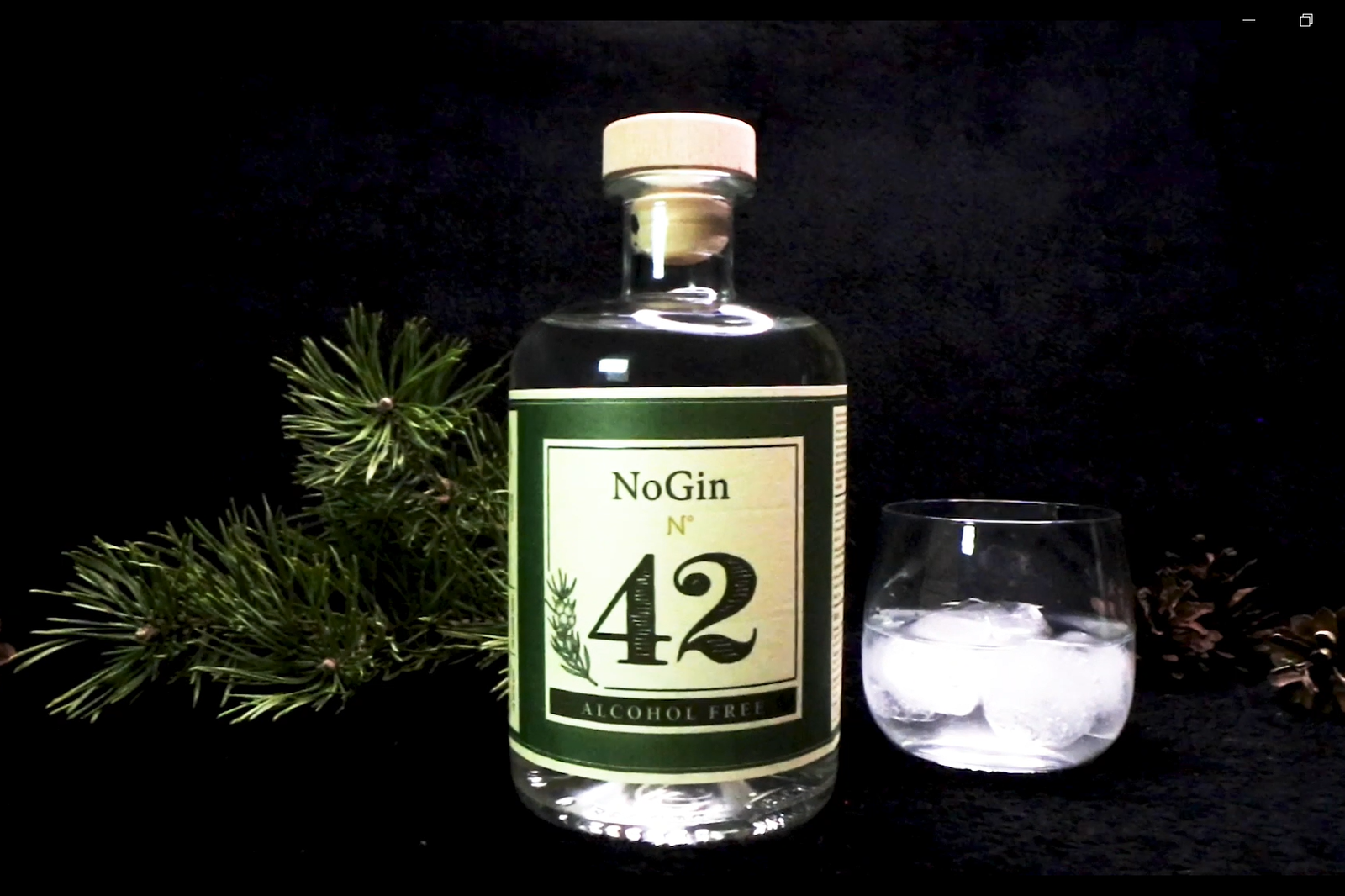 This is another story of our close partnership with German start-up Gin 42, which has developed an alternative for non-alcoholic gin.
It's a story of how inventively tradition is combined with state of the art: bottles that come from a long-established German glass factory are marked with innovative adhesive labels. The beverage is poured into each numbered bottle by hand.
We used a wine paper material with an embossed surface (ripples) to make these labels. The numbers coated with varnish applied by silk-screen printing attract the eye with their texture and the metallized lustre obtained by hot stamping creates the image of a higher-end product. The aim of such a harmonious product design and subtly luxurious label decoration is to draw the maximum buyers' attention to these goods on the shelves.
We have a wide selection of decorative papers, transparent films and other materials for decorating premium brand labels. We use metallic gold and silver colour foil, matt and glossy varnishes, light-refracting interference varnishes, as well as varnishes that give the surface of the labels softness (Soft Touch) or roughness (Sand Touch) for post-printing label finishing, we obtain holographic and other effects. We have shared this in more detail in the article "Label Decoration Possibilities".
The latest technologies used by Pakmark are perfect for decorating cosmetics, beverages, products of automotive chemistry and other products. We have something to offer for both big manufacturers and start-ups.
Learn more about label printing options that we offer.